Acid Stained Concrete Tables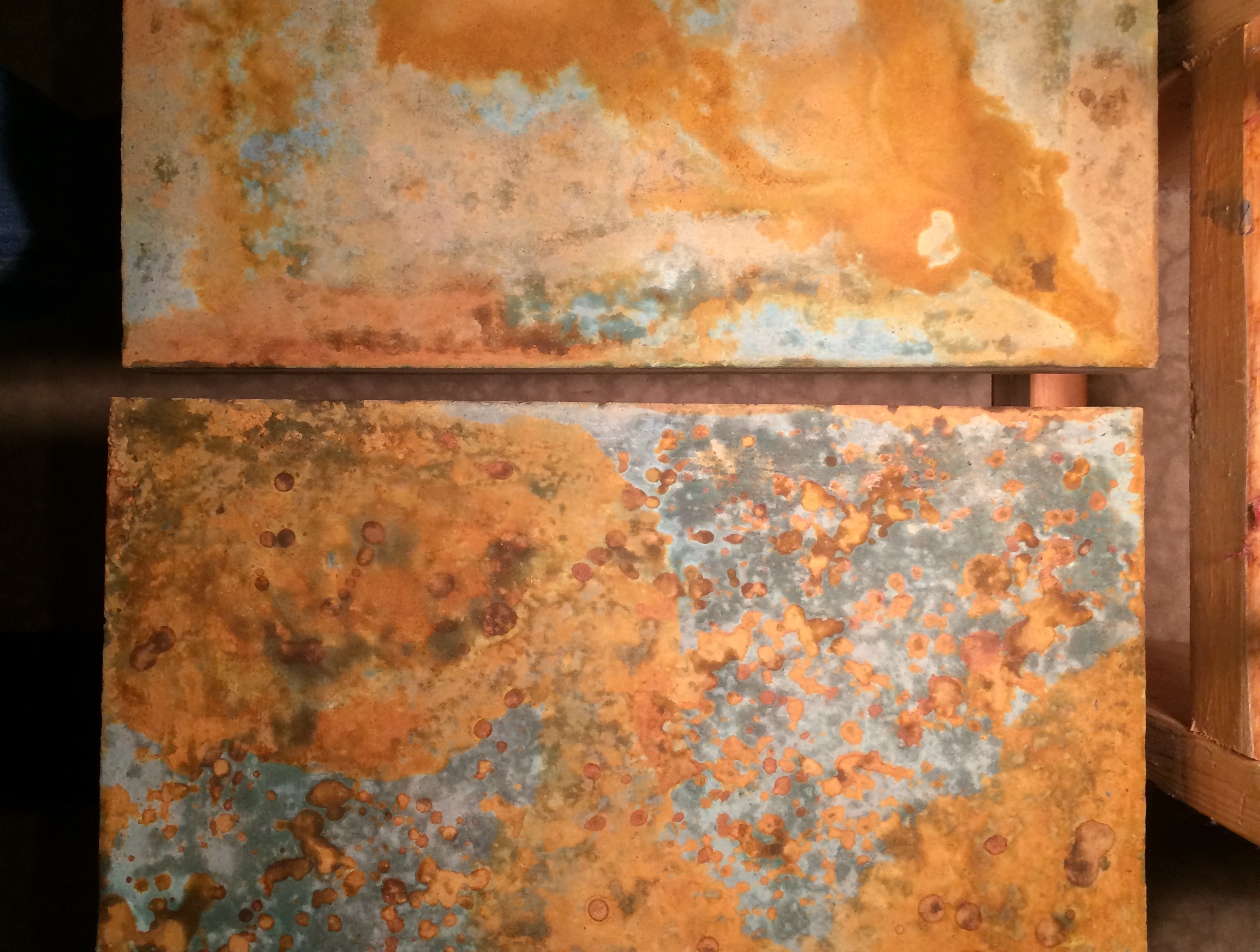 Concrete is a cheap and versatile building material that can be used in many different ways. It's durable and easy to work with, it's also a great material for building custom structures and art. Acid staining can be used to change the color of concrete by creating a chemical reaction with the surface. Many people have used acid staining to add a unique touch to concrete floors, walls and counters. I was curious about how difficult the process was and decided a good way to try is out was to make two small end tables.
To make the forms I used some scrap melamine board and a smooth piece of particle board for the backing. I used Quickrete Profinish 5000 concrete but any concrete available should be okay.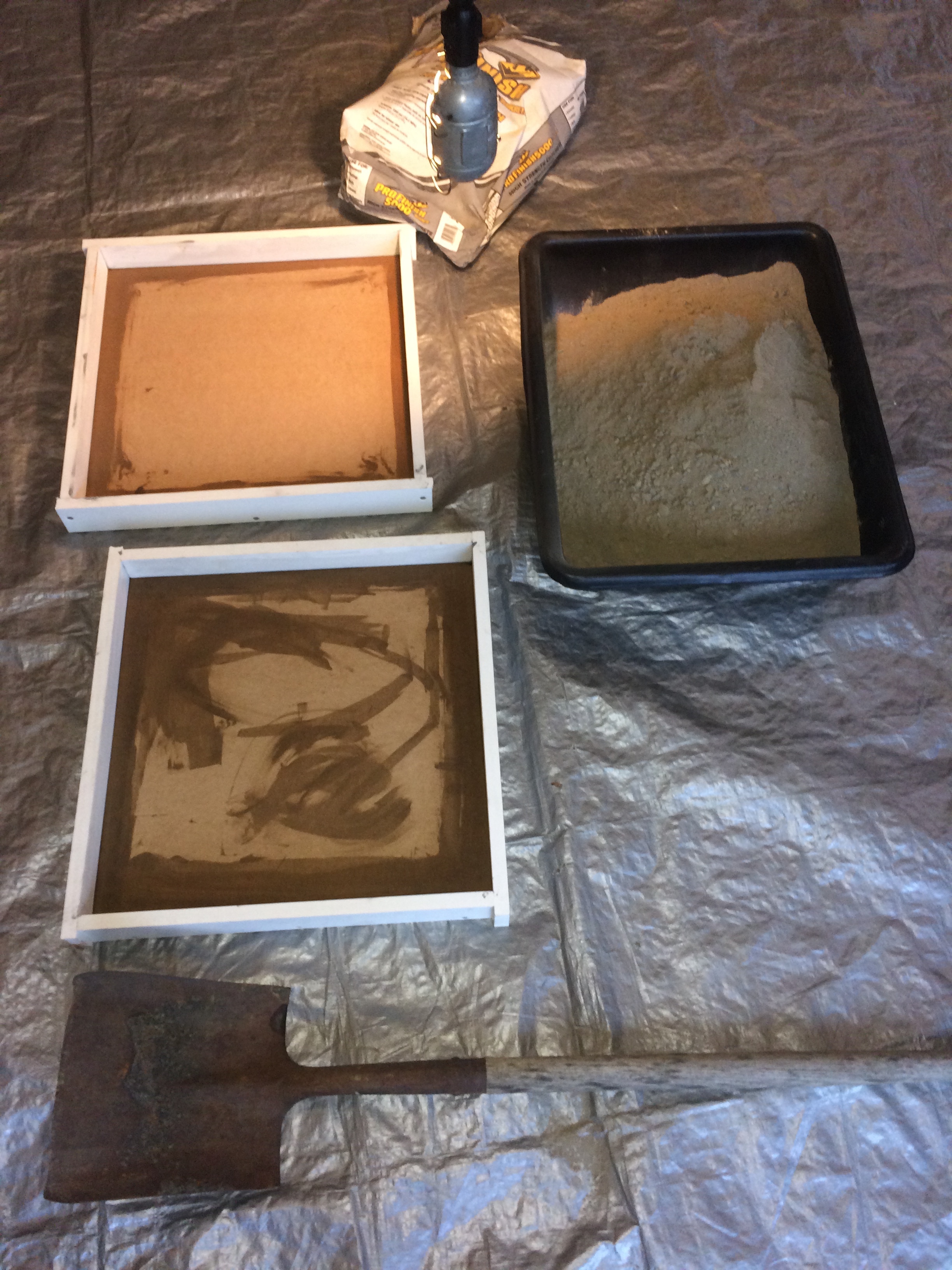 After mixing the concrete and pouring the form, I used a trowel to level off the extra concrete and smooth the surface. I used a hammer to tap the sides of the form to get rid of air bubbles. I also tried using an electric sander, thinking the vibrations would help reduce bubbles. In the end there were a lot of air pockets left.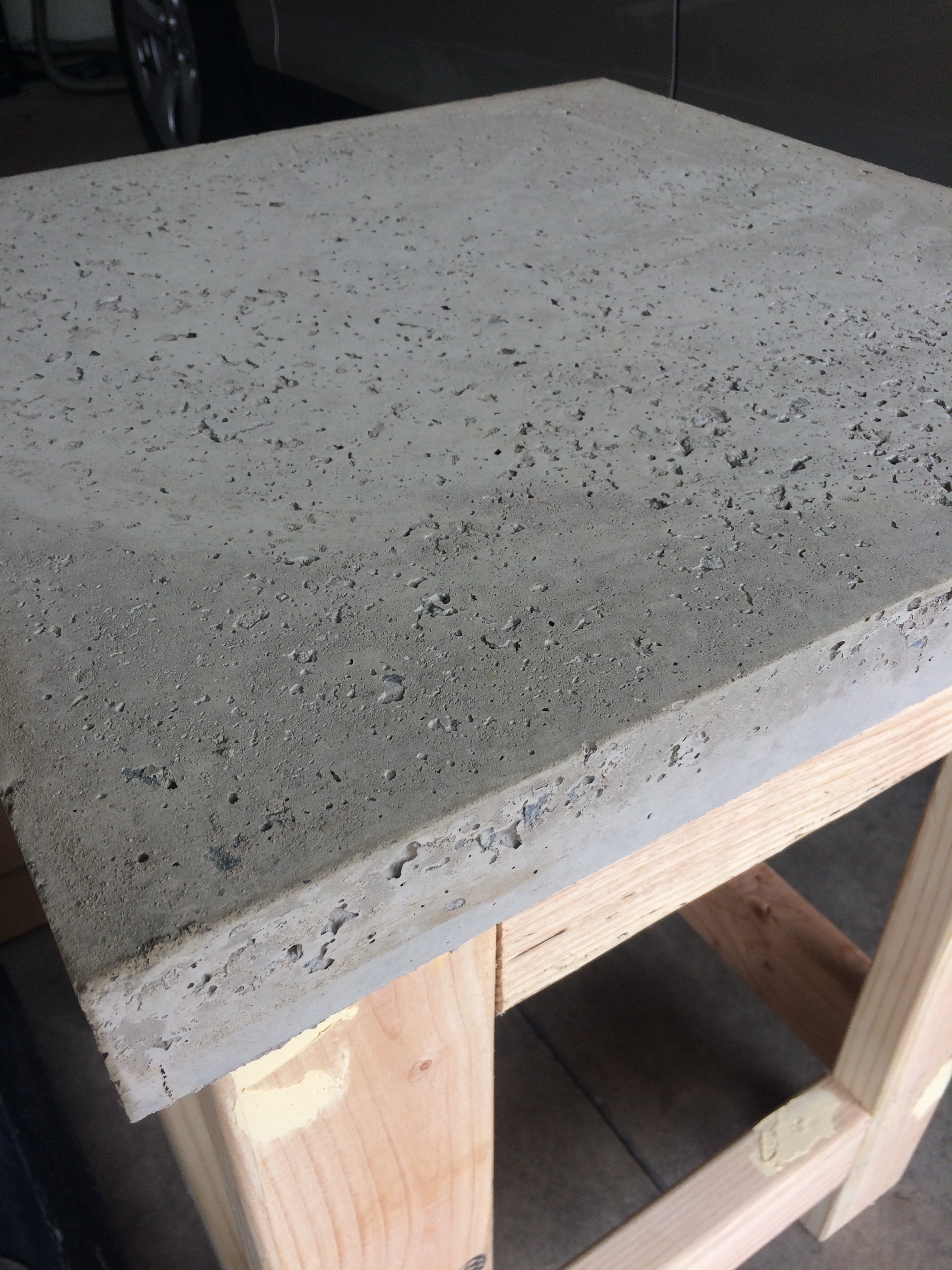 I built the legs of the table using the premium 2x4's from Home Depot. They're slightly more expensive but look better. I then filled the holes with wood filler and we painted them white.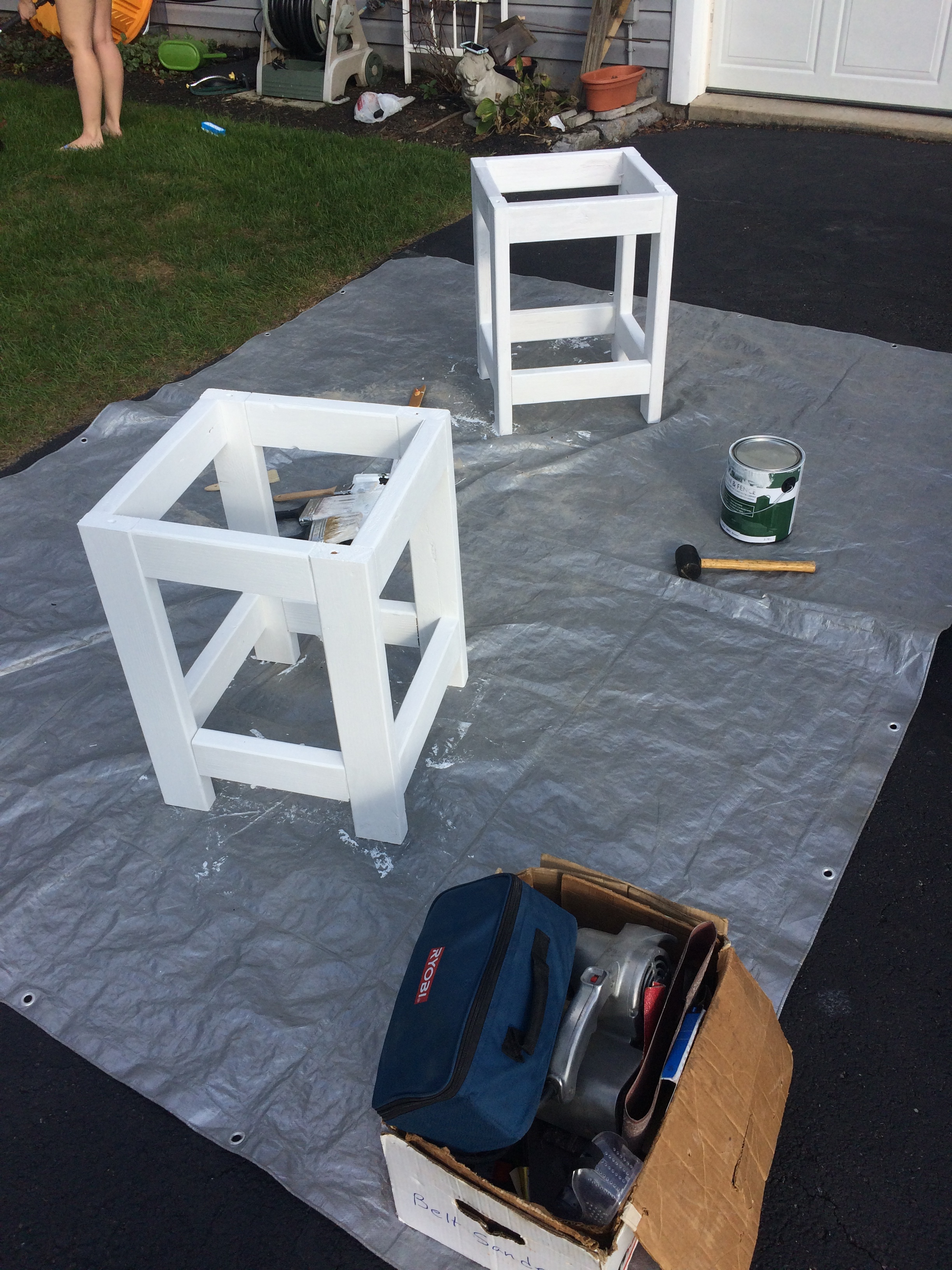 I don't have a picture of it but I applied a couple slurry coats of cement to fill in the holes. I sanded lightly between each coat and before staining. To prep for staining I vacuumed the slabs thoroughly and wiped them down with a damp cloth. The acid stain we used was from a sample pack from Direct Colors.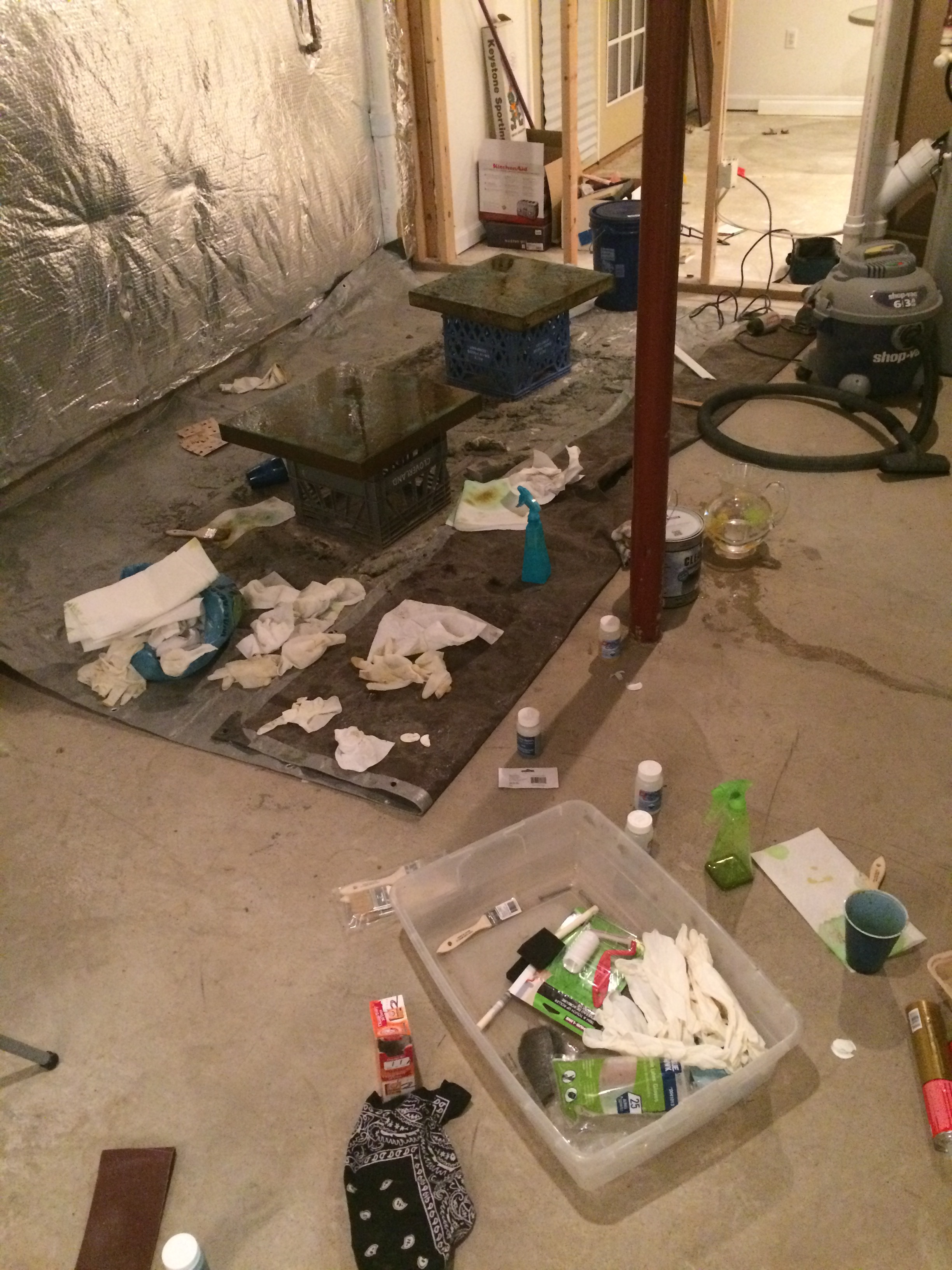 We probably should have read the instructions better since this was our first time using acid stain. We only left the stain on for less than an hour before neutralizing it. I've seen other people recommend leaving it sit for 4-24 hours. This might explain why our colors were kind of dull. Here it is after washing: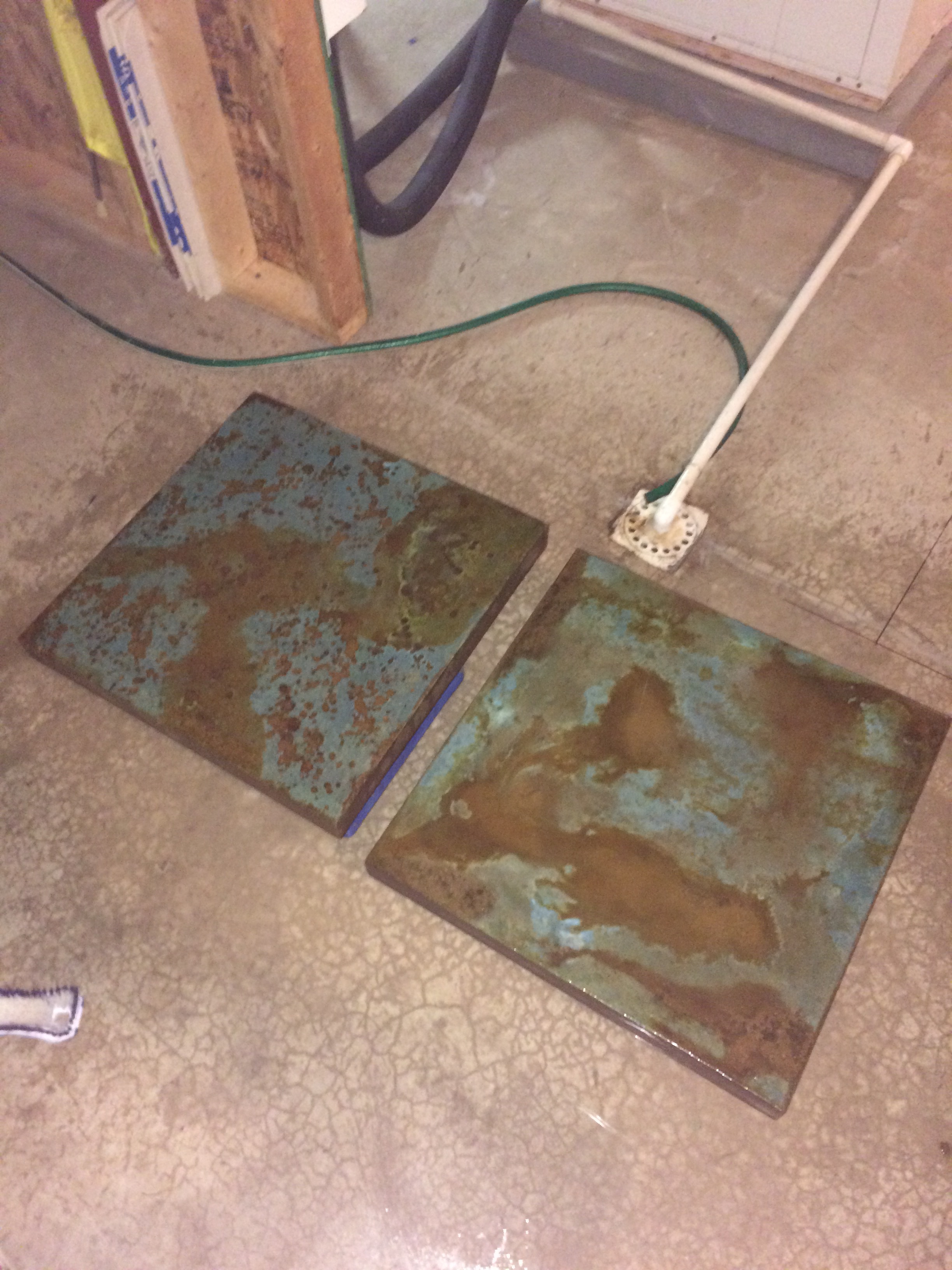 And after drying: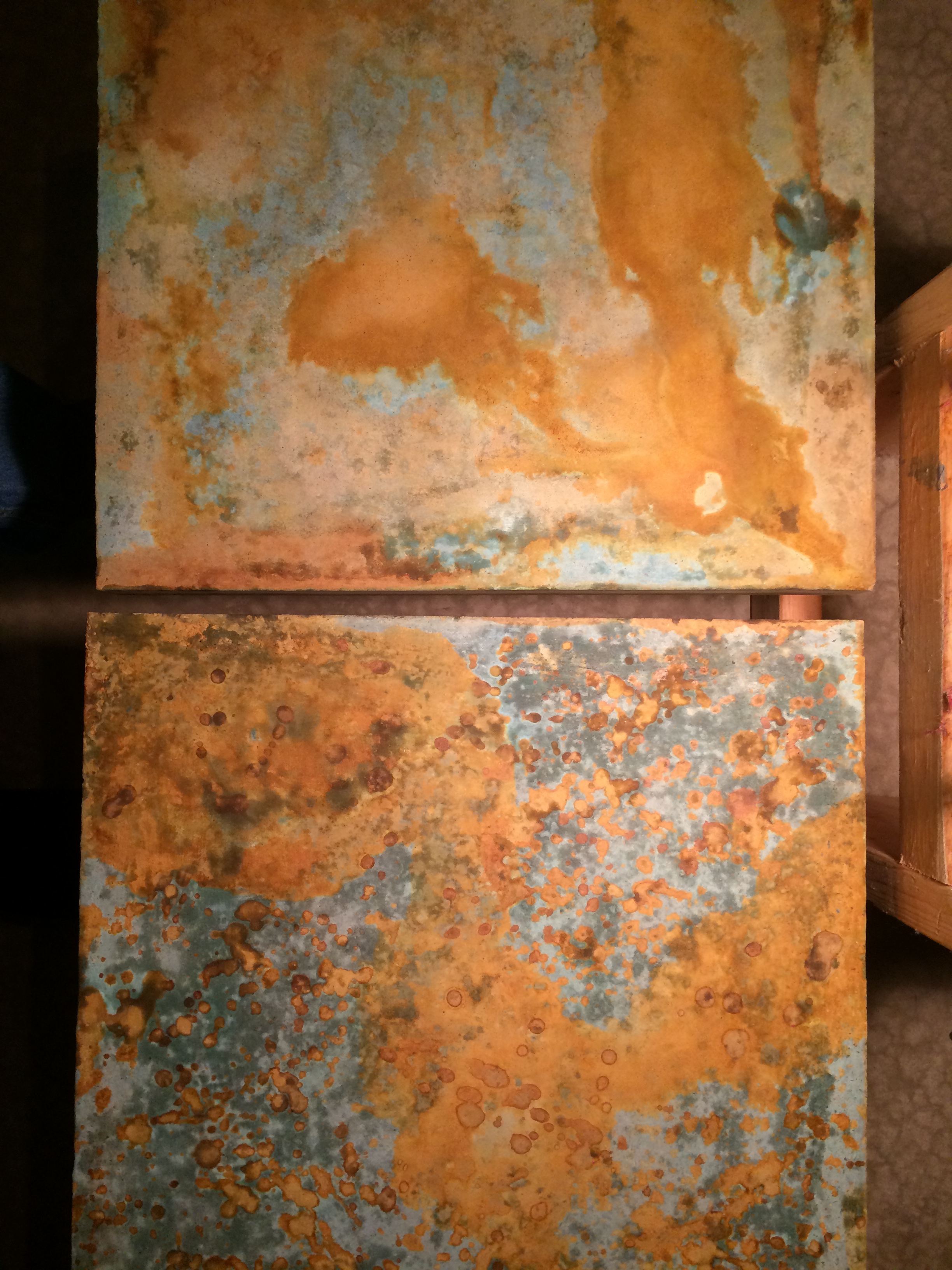 And the finished products: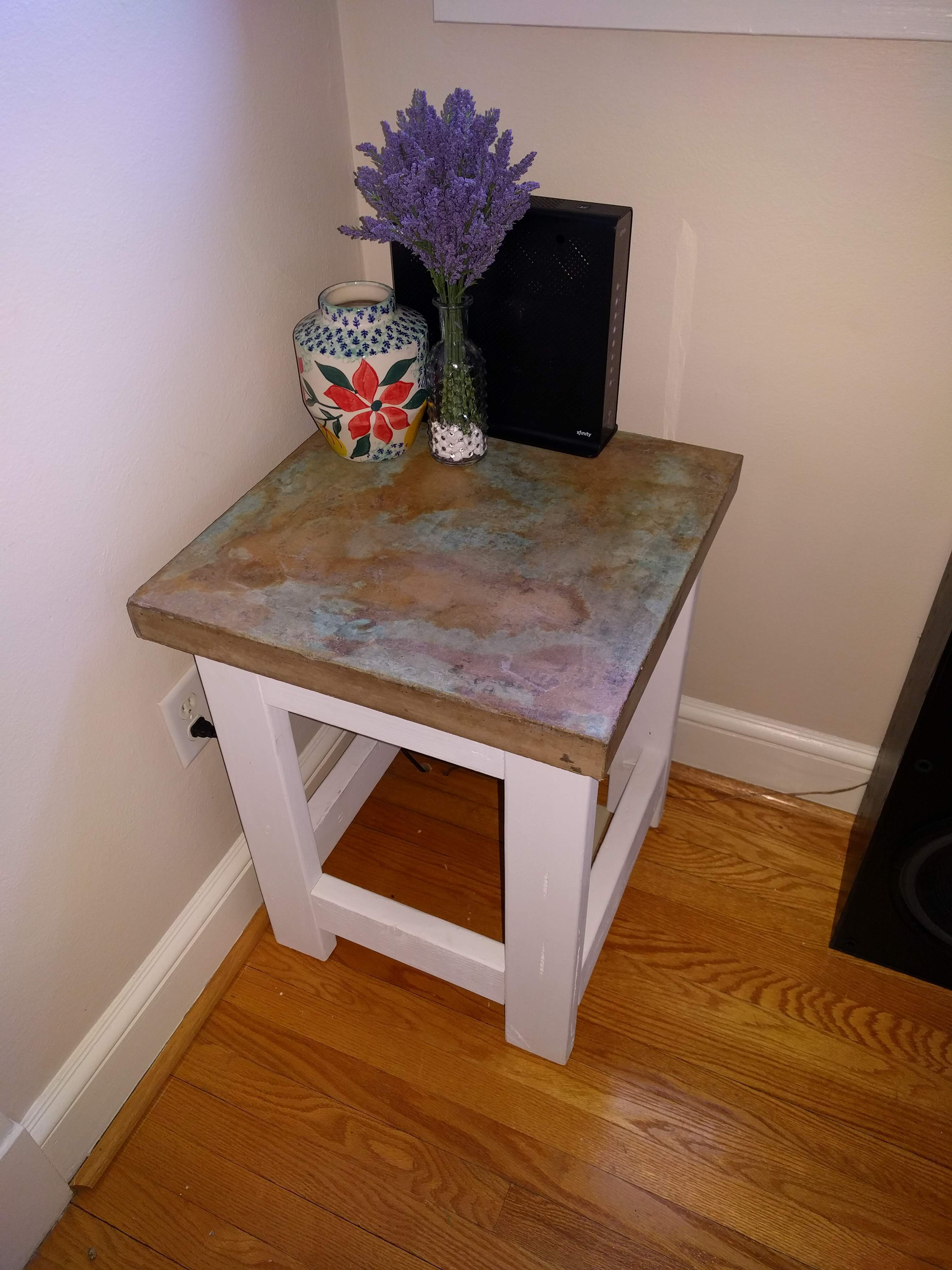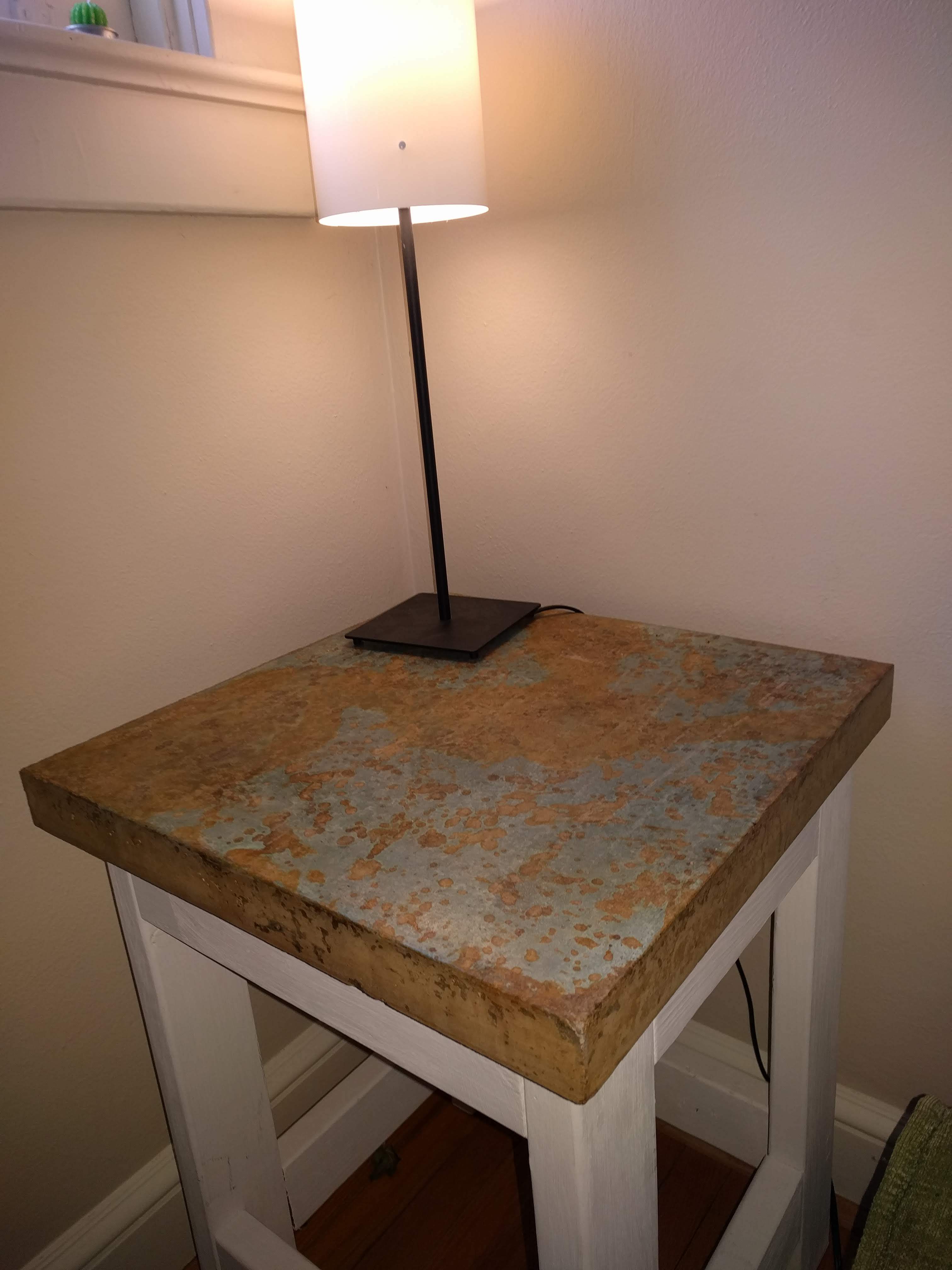 Overall we're pretty happy with how they turned out. It's a project I would do again and would definitely consider using acid stain on a larger area like counters or a floor. It's probably a good idea to test on a small sample slab before staining your main piece. We would have benefitted from reading the instructions better and leaving the stain on longer.