Black Iron Pipe Bar Cart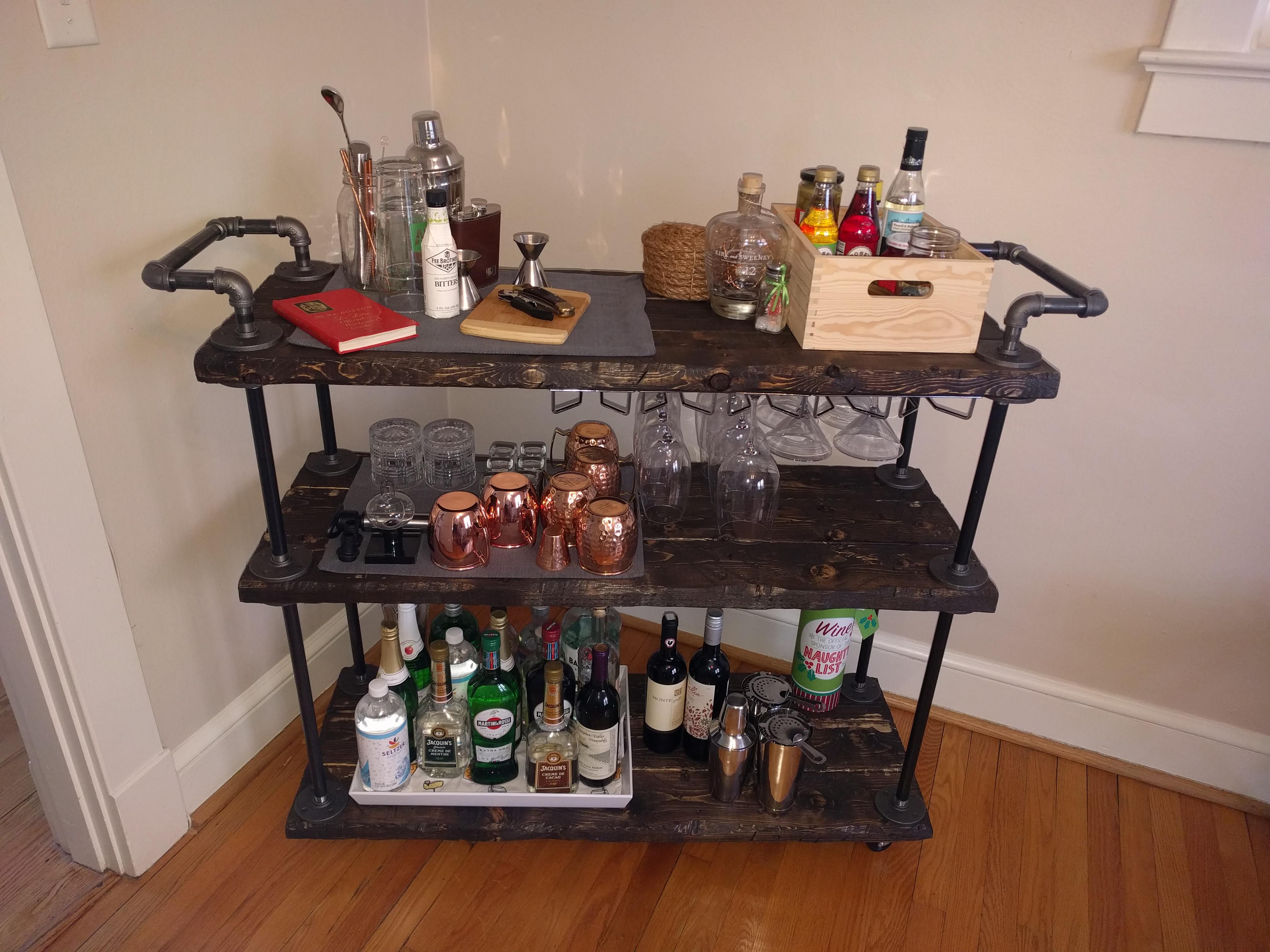 We've wanted a bar cart for a while now. We were hoping to find a vintage one on Craigslist or Facebook but hadn't had any luck. The new ones you can buy are really expensive for what looks like cheap metal. We both like the look of black iron pipe and decided to make one inspired by others around the internet.
For the shelves I just screwed three 4 foot lengths of 2x6 together. I also applied a bead of wood glue for added strength. To get a distressed/reclaimed look, I took a hammer and whacked the hell out of all the shelves. I used a punch to add some small holes and used a hatchet to chip the edges and add cracks. I then stained the wood with Minwax Espresso.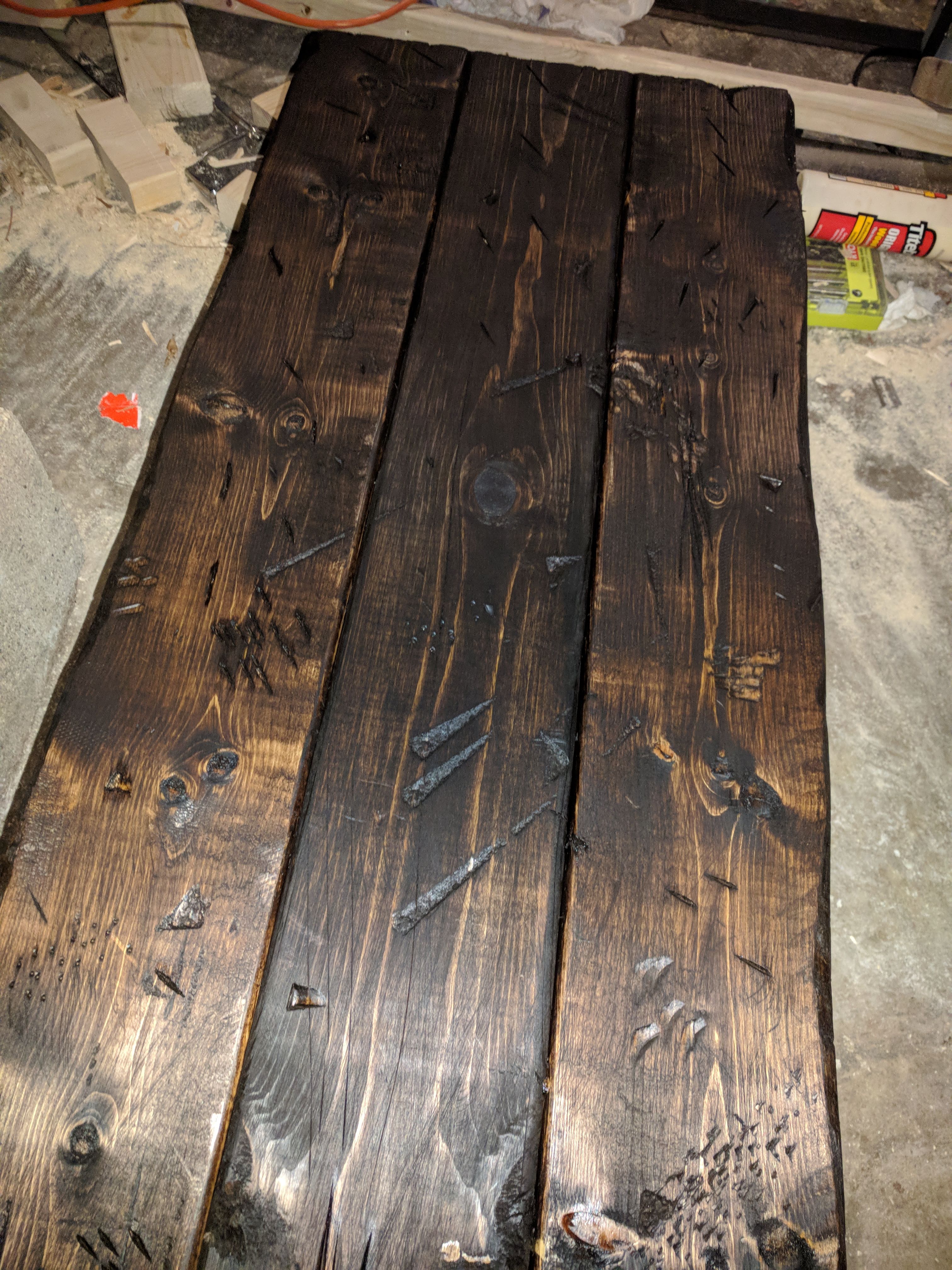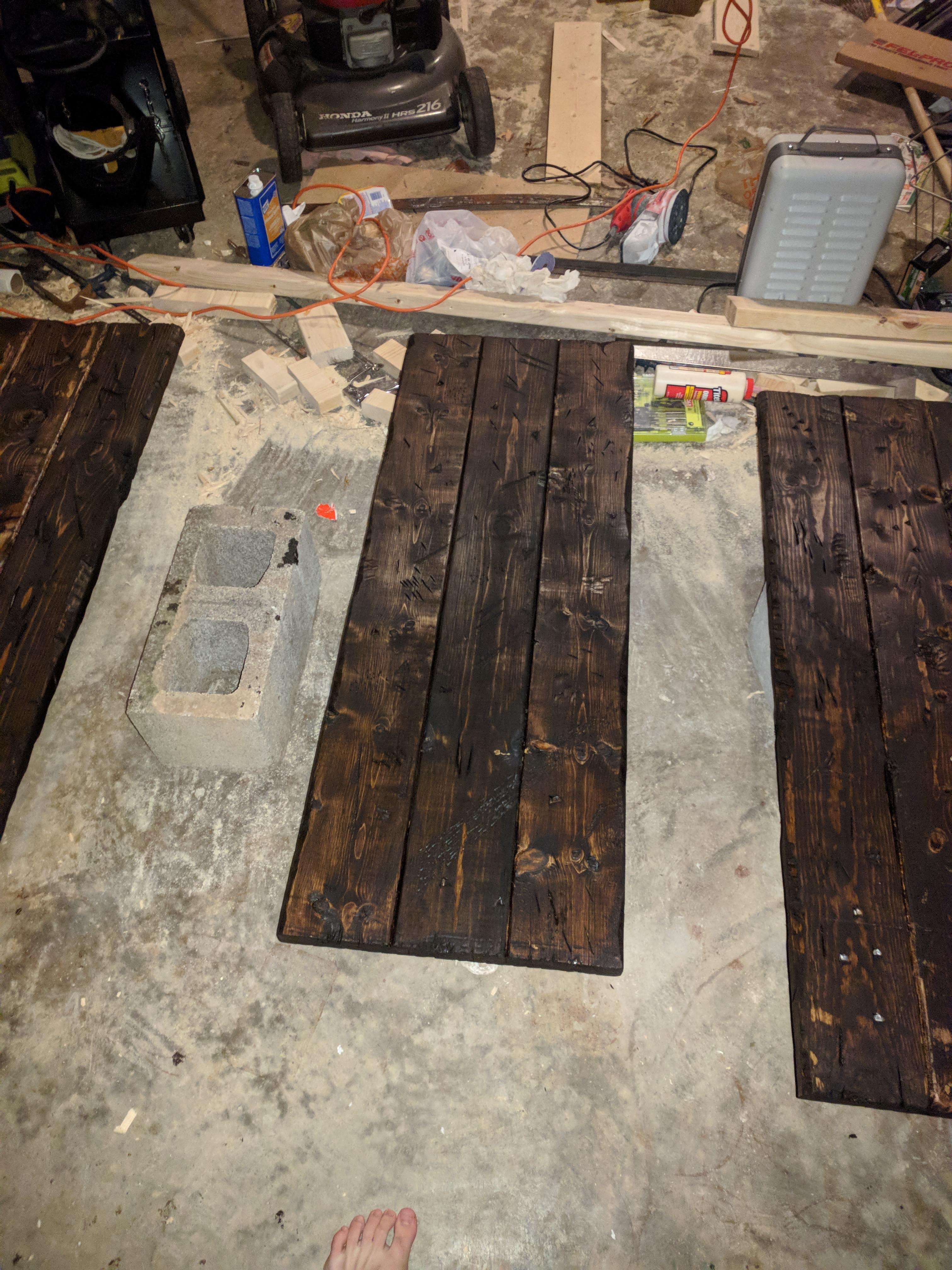 The shelves are attached with iron floor flanges and two different lengths of 1/2" steel pipe. I installed some chrome wine racks on the bottom of the top shelf to hold glasses.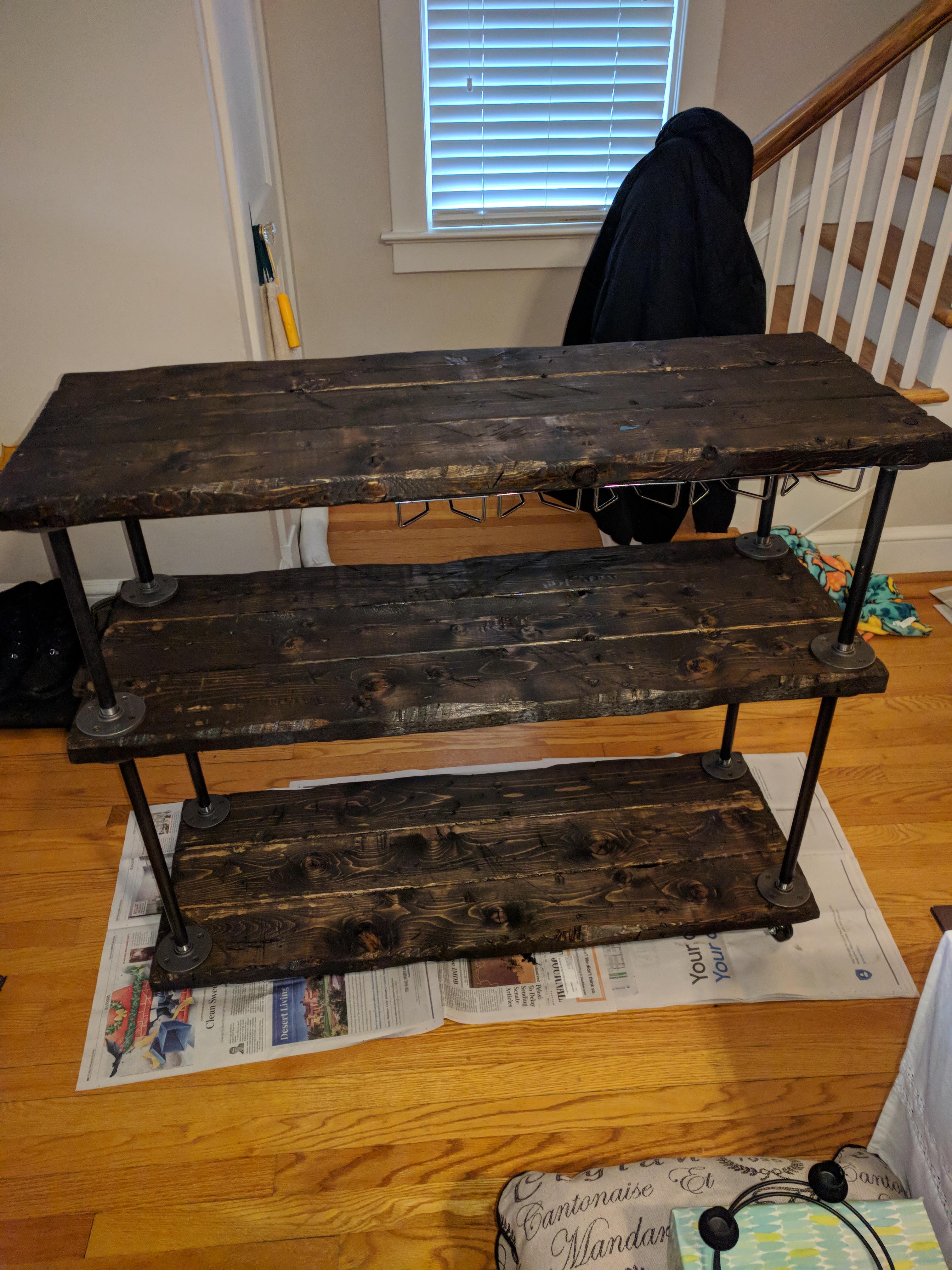 The handles are made with 90 degree elbows, 1/2" nipples and floor flanges. I wiped down the pipe and wood with mineral oil to keep it from rusting and give it a sheen. I let the cart sit over some newspaper until I was sure no stain would drip from the holes in the wood.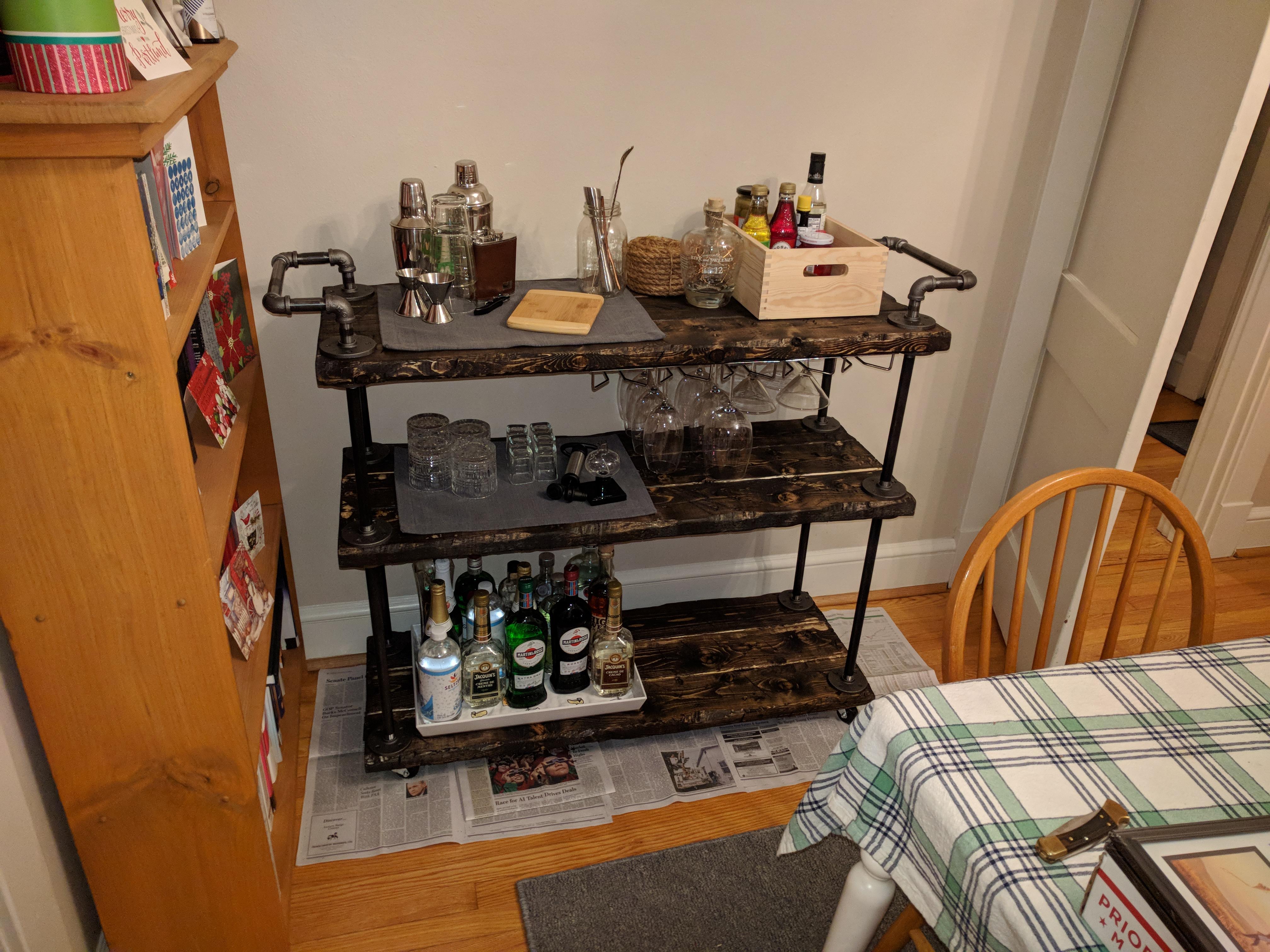 I bought some cheap placemats from Target to keep the glasses from getting residual stain/oil on them. I bought some rope to tie to the shelf supports to act as a rail, but I'm not sure it's needed. This is the final product: