Tool Time: Lincoln MIG Welder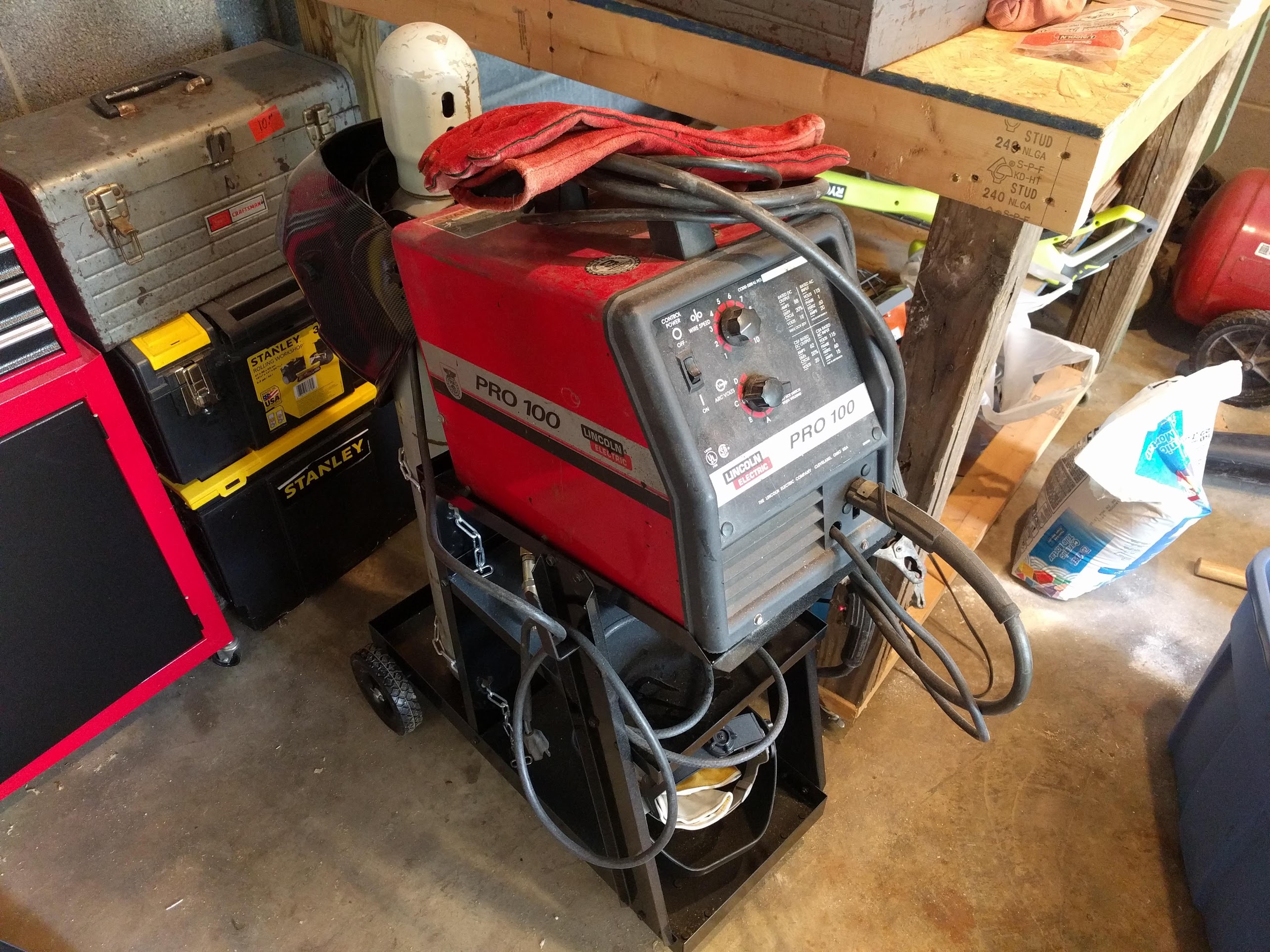 I had an ESAB 252 TIG welder when I was younger but had to sell it when I was tight for money in College. There's something I like about the older transformer welders, even though their size isn't really practical. Ever since selling it I've wanted to get another welder but couldn't justify spending that kind of money for how infrequently I use one. I'm also renting a house that doesn't have 220V in the garage.
I found a Lincoln Pro 100 on Facebook for $100 that came with a propane tank and pulled the trigger.
I was worried none of the gas suppliers would take it since it was clearly out of it's test date and someone had peeled the sticker off. However, the second supplier I went to said they would exchange it for C-25.
I bought one of the cheap carts from Harbor Freight. I'll probably end up making a few modifications to make it more practical but it's not a bad deal for the money.