Armrest Shelf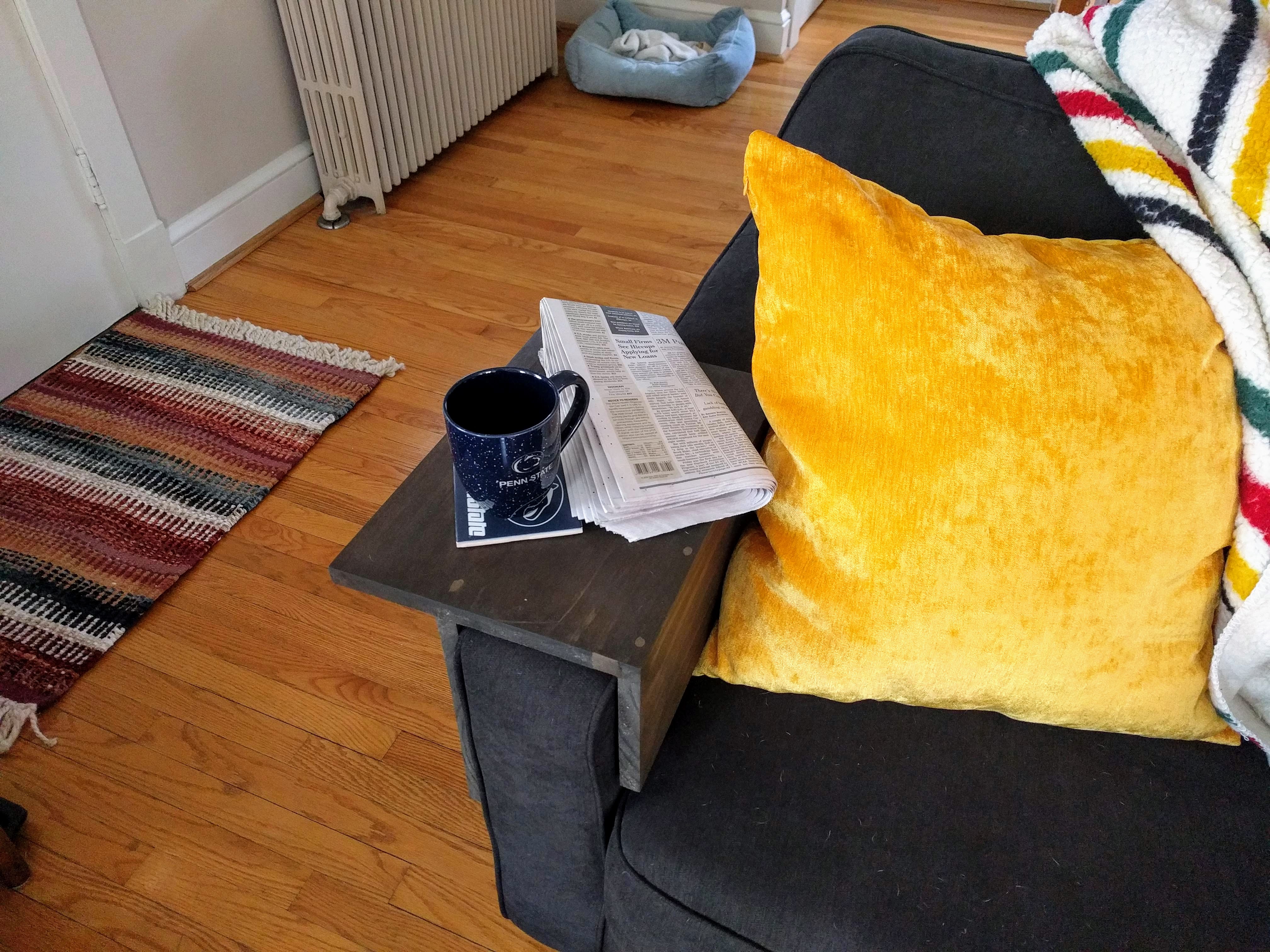 We had a problem in our living room because only one side of the couch had a side table to put stuff on, so we always fought for the side with the table. The other side was too close to the front door to put a table there so we needed a small side table. I decided to build a shelf that would sit over the armrest.
I bought a 10x48 inch board and cut it into three equal pieces, cutting the third down the middle.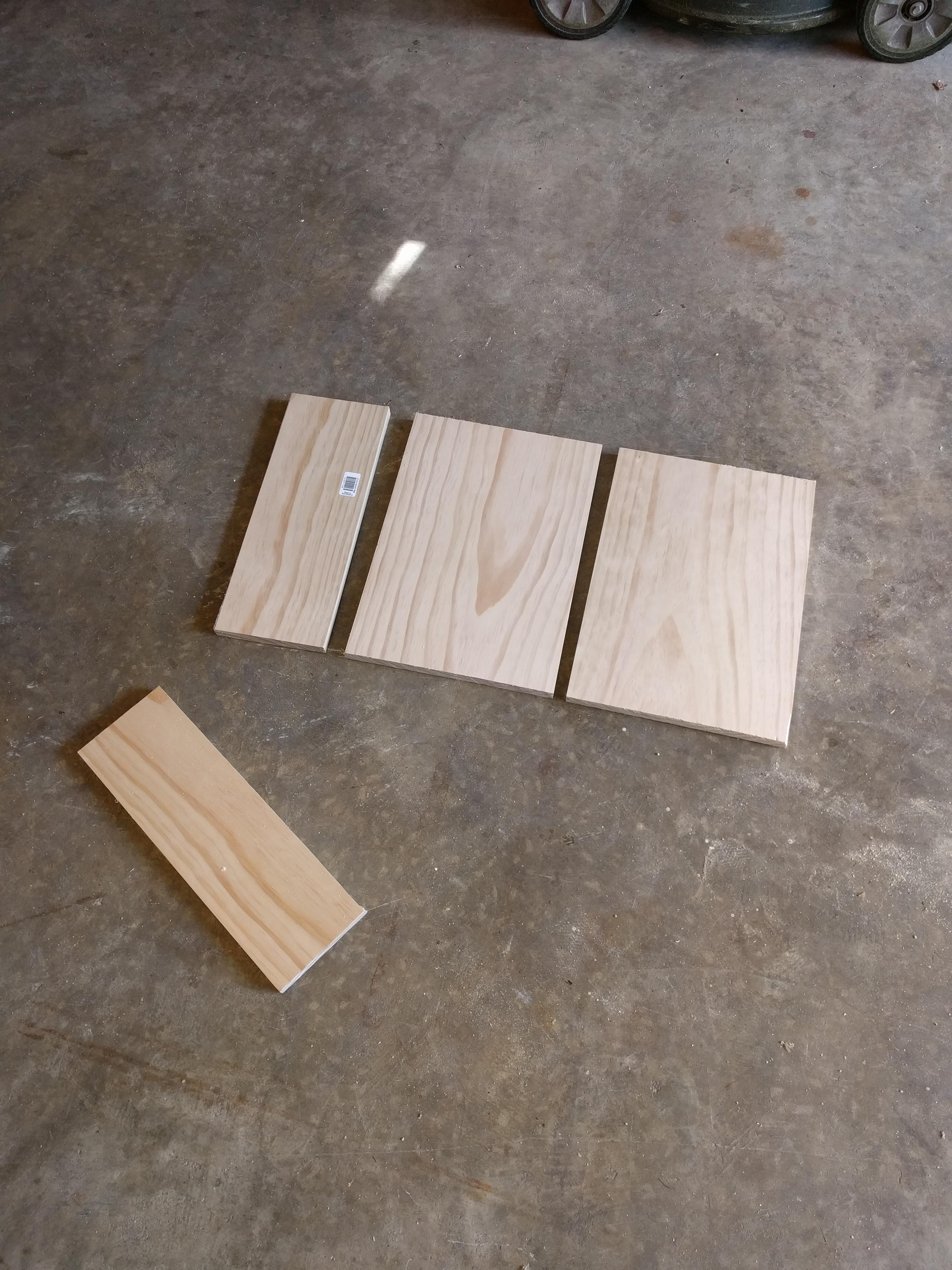 I attached the short end flush with the side of the top board, the long end will be attached in the middle so that it fits tightly over the armrest.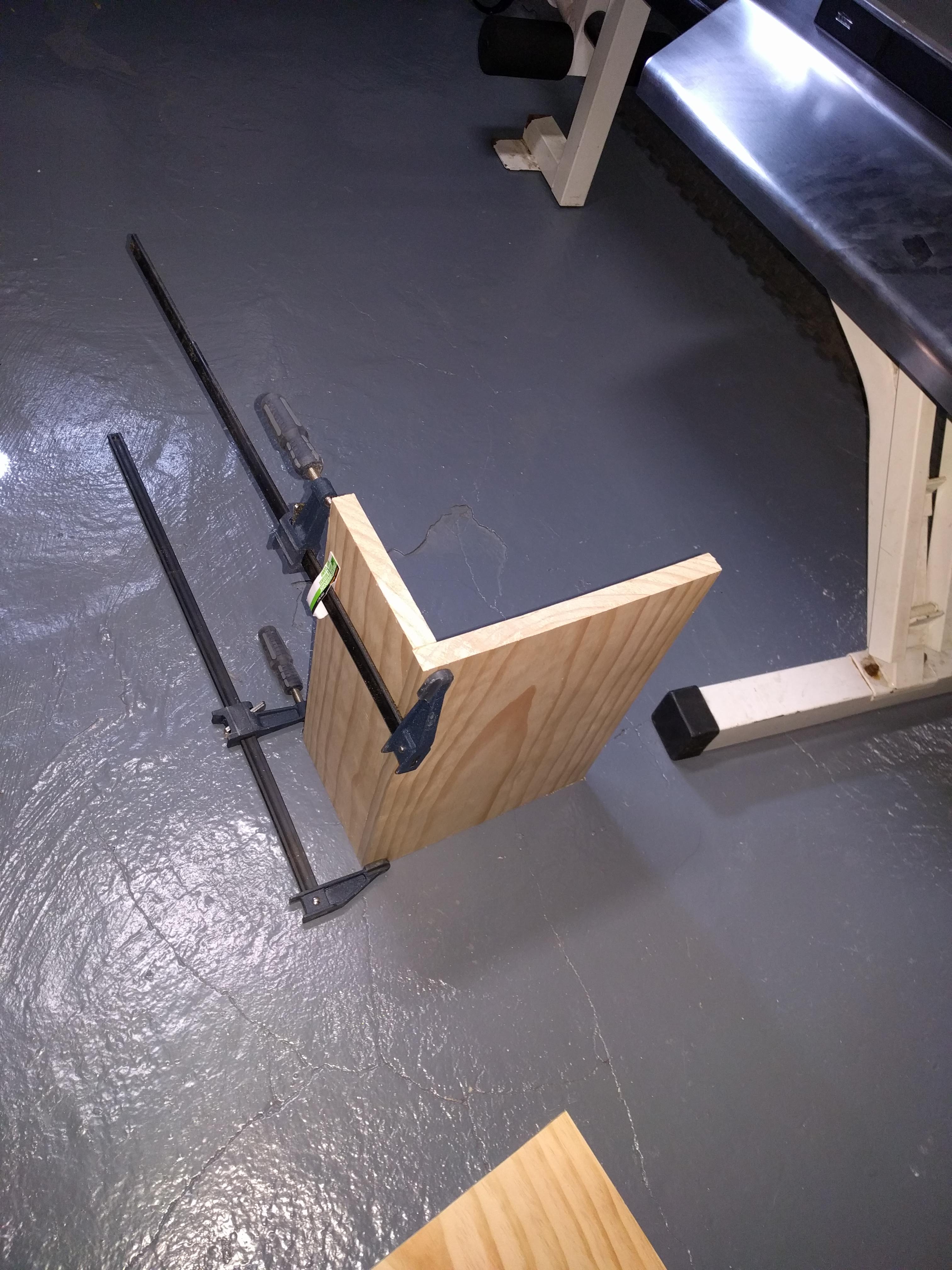 I drilled pilot holes and counter sunk the screws so that I could add wood filler.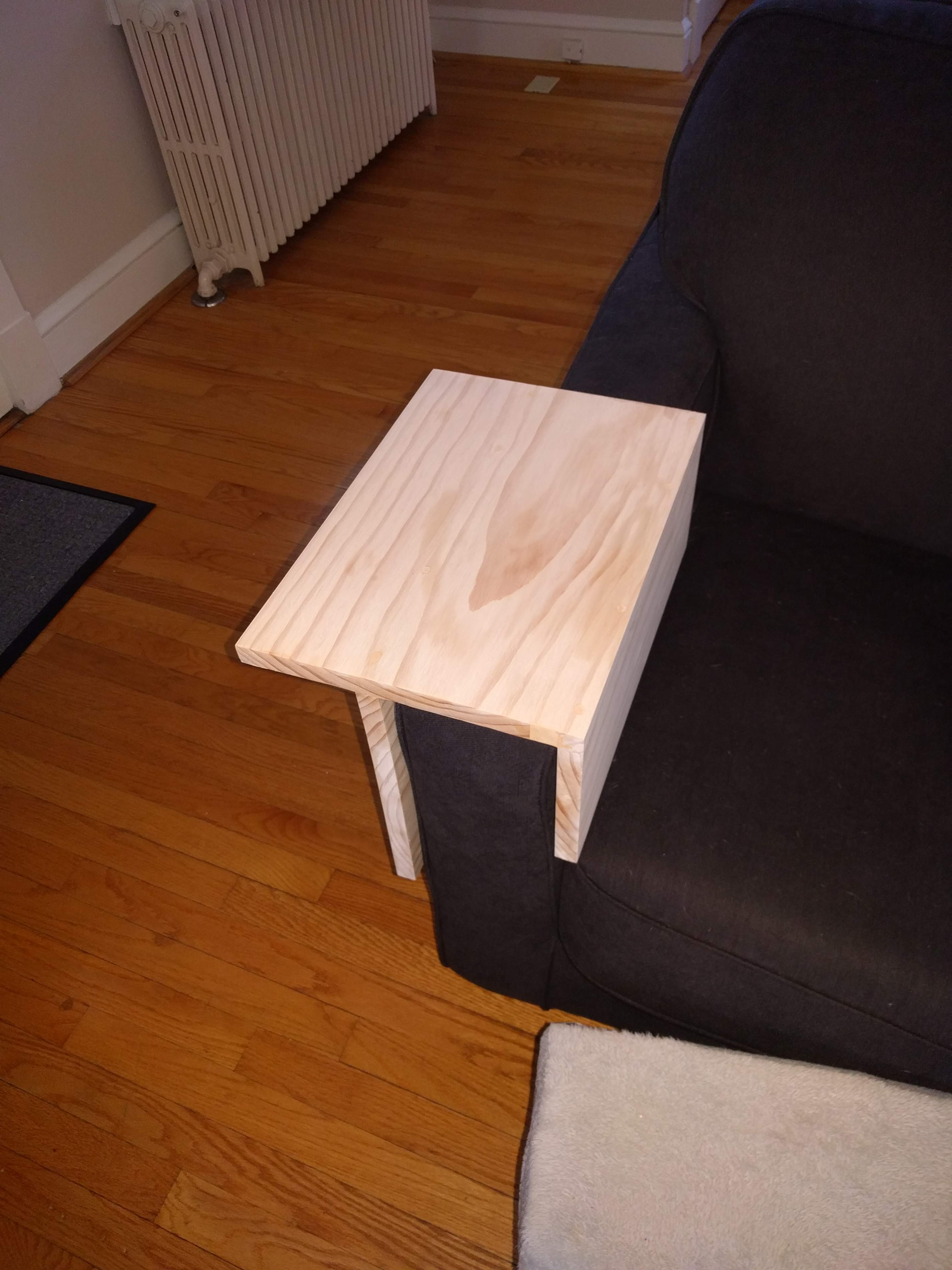 I used Minwax Espresso to stain it.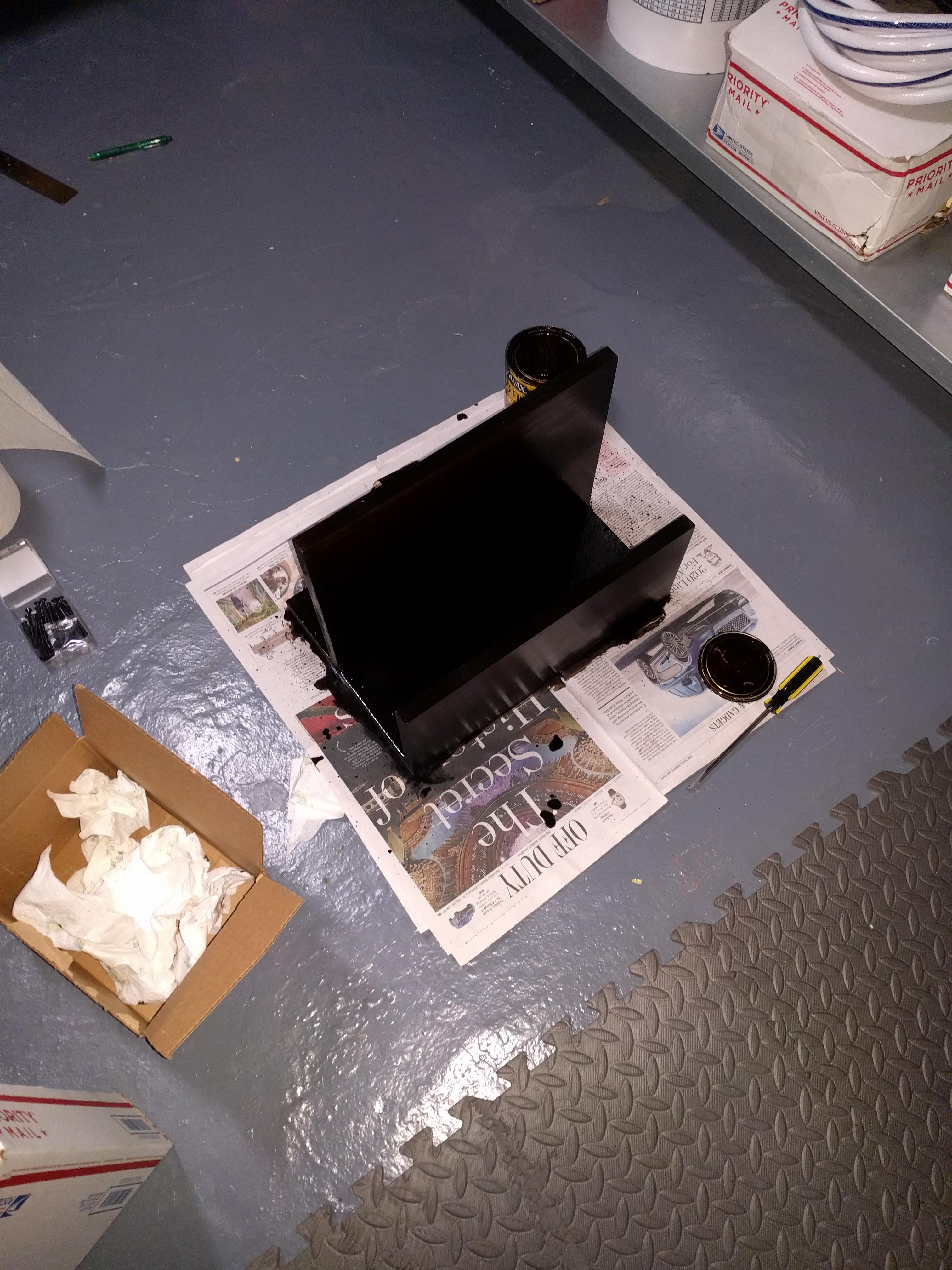 The result works well, it has enough room for a glass and a few other items without taking up too much space. You can still put a pillow over top of it and use it as a head rest without loosing any couch space.